Oleg Professional Flutes, Headjoints and Enhancers
Oleg Double Parabola Flutes and Headjoints represent major advancement in flute acoustics. Great immediate results in a fraction of practice time.
Oleg Double-Parabola Flute Headjoint, Solid Silver
400S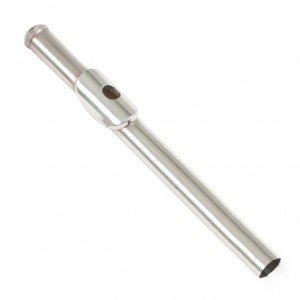 The groundbreaking Oleg Double-Parabola Flute Headjoint eliminates typical tuning and response problems in the upper and lower registers and creates amazing ease of playing in all registers. It provides an incredible gain in response, tonal complexity, and dynamic vigor. Each headjoint comes in a beautiful hand-polished rosewood box with soft velvet lining.
This model is made in stunning solid sterling silver.