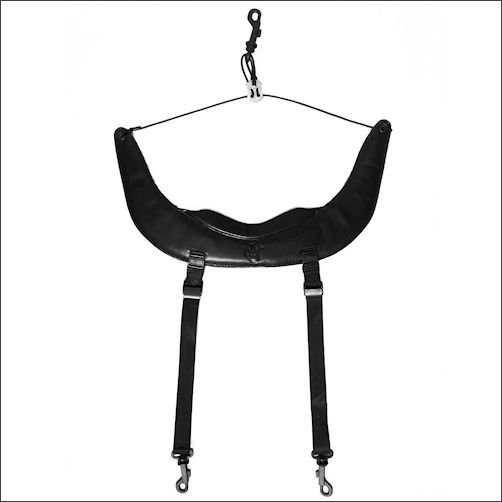 Oleg Ergonomic Sax Strap Harness Combination
SKU 301
Product Details
NOTE: The Strap-Harness Combination is currently out of stock. We are expecting more in a few weeks. Pre-order now and save 10% - Use Coupon Code SAXSTRAP2020

The best of both worlds, the Oleg Strap-Harness Combination has a unique design that gives the comfort of a harness with the aesthetics and freedom of a strap. Simply clip the adjustable back straps to the back belt loops of your pants.

These back straps are also fully removable with an easy clip-on-clip-off design, allowing you to convert back and forth between strap-harness and strap-only.
The large size features twice the leather surface area and padding, making it luxuriously comfortable while still maintaining a sleek and elegant appearance.
Save this product for later