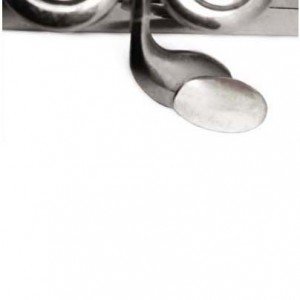 G# Key Extension Flute Enhancer
SKU 440
Product Details
Oleg Key Enhancers optimize your instrument's performance without damaging or permanently altering the instrument. Instantly add new functions to your flute, increase your ease of playing, and improve the ergonomics of your instrument. Our easy clip-on or screw-on designs use no glue, welding, or technical knowledge.
All Oleg Flute Enhancers are made of solid sterling silver, and are hand-crafted to perfection with fine jewelry quality.
Our most popular flute enhancer, the G# Extension Key adds creates a much more ergonomic reach and increases ease of playing.
Save this product for later