[ditty_news_ticker id="1621″]
Artist:
George Coleman
Oleg Equipment:
Oleg Alto and Tenor Sax Necks, Olegature
Website:
www.georgecoleman.com
What they Say:
"I've really been very pleased with the improvement of sound from what I have been currently playing. The Oleg necks works very well for the Mark VI Tenor and I do recommend that people try these products."
– George Coleman
Bio: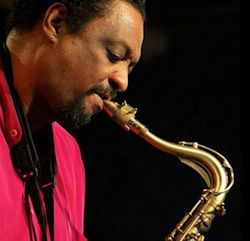 Heralded as one of the most important saxophonists of our time, composer and producer, Chico Freeman has perfected an immediately recognizable approach to music and composition, blending what he has experienced from his past and providing fluidity into a future of infinite musical possibilities.
Oleg Equipment:
Oleg Tenor Neck
What They Are Saying
""The Oleg neck not only enhanced the output of my horn but also stabilised my tone and the fluency on the horn across the whole range, giving more sub-tone to my lower end and a boost to the altissimo and overtones at the same time." – Omri Abramov
Bio:
Omri Abramov is an Israeli Saxophone, EWI player and producer. Co-leader of the jazz-fusion band 'Niogi' as well as leading his own NYC trio. Abramov had collaborated on stage and recordings with: Idan Raichel, Odean Pope, Ester Rada, Pete Lockett, Roland Guerin, Shai Maestro, Per Mathisen, Ashlin Parker, Marina Maximilian, Heinrich von Kalnein, Project RnL, Shalosh and more.
Oleg Equipment:
Oleg Maestro Alto Saxophone
Oleg Maestro Curved Soprano Saxophone
Olegature
What They Are Saying
"A former music teacher once said that there was no such thing as the perfect saxophone, then I met Oleg." – Isaac Agúndez
Bio: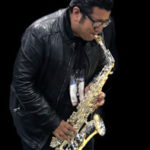 Isaac is a successful jazz saxophonist in the San Diego area who has been playing professionally since 2005. His musical career began in high school, where he was first acquainted with the saxophone and quickly developed a deep admiration for its rich sound and versatility.
Artist:
Alessandro Bertozzi
Oleg Equipment:
Olegature
What They Are Saying
"With the Olegature I managed to have a better balance between low and high register, at the level of vibration of the reed. But above all, the thing I like the most is that the sound now has much more attack! "
– Alessandro Bertozzi
Bio: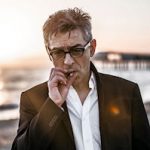 Alessandro Bertozzi is a complete and multifaceted artist who can boast prestigious collaborations with international artists. With his sax and his jazz / funky sound he has collaborated and dueled throughout his career with great names, from John Patitucci to Randy Brecker, from Bob James to Hiram Bullock. 
Oleg Equipment:
Oleg Soprano, Alto, Tenor and Baritone Saxophones
Oleg Mouthpieces, Oleg Saxophone Necks, Olegature
What They Are Saying
"Oleg's horns are simply the best I've ever played. The tone, pitch, response and ultimately the blend with other instrumentalists they allow me is unprecedented. – Jimmy Bowland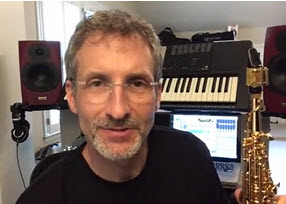 Artist:
Alexander Dovgopoly
Oleg Equipment:
Olegature, Michael Lington Mouthpiece
Bio: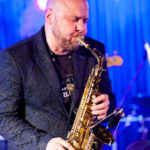 Alexander Dovgopoly is a highly regarded jazz saxophonist based in Moscow, Russia. He has played with world stars such as George Benson, Joe Lovano, Wynton Marsalis, the Yuri Bashmet Orchestra and many others.  Alexander is a regular at  Igor Buman's Jazz Club on Taganka Square and Alexey Kozlov's Club in Moscow.
Oleg Equipment:
Maestro Alto and Soprano Saxophones
Contempo Alto Mouthpiece and Olegature
What They Are Saying
"My sound was instantly transformed and I was able to play in tune with an amazing tone that only Oleg products is able to give me." – Charlie Duran
Bio: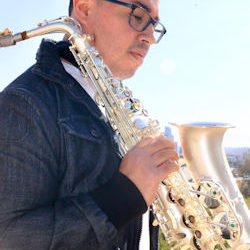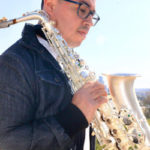 Born & raised in Los Angeles California. Charlie began his musical journey at a very young age. Picked up the sax and the rest was history. Charlie has shared stages with Miel San Marcos and many other well known Latin Christian artists.
Oleg Equipment:
Maestro Tenor Sax, Oleg Tenor Neck
Olegature, Contempo Tenor Mouthpiece
What They Are Saying
"This is the most incredible saxophone I've EVER played. Oleg's genius in acoustics shine in all his products, but with the saxophone, it's profound." – Mark Fox
Bio: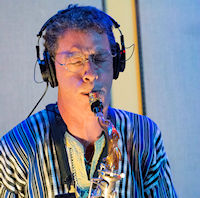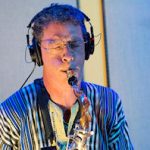 Mark Fox, tenor & soprano saxophone, flute, bass clarinet and kamal/donso ngoni (Malian harp) player, bandleader, composer/songwriter and recording artist, as well as artistic director has participated for over 25 years professionally in the international music and entertainment industry. 
Oleg Equipment:
Olegature, Sax Enhancers
What They Are Saying
" I have more than 10 years using the Olegature and the first thing that comes to my mind when people ask about it is freedom. I love the easy response, the projection and maximum vibration that I can get in the interaction of my reed with the Olegature, it is and always will be my choice."
Bio
Daniel Morera is one of the most outstanding saxophone players of the music scene in Costa Rica. He has been a succesfull musician in very different fields, going from classical to pop and jazz with well renowned musical groups and as a solo artist. Since 2014, he has been playing with the Philharmonic Orquestra of Costa Rica, many times as a soloist. In the full seasons he has performed with this organization, he has shared the stage with well renowned artists both in the Costa Rican and international scene.