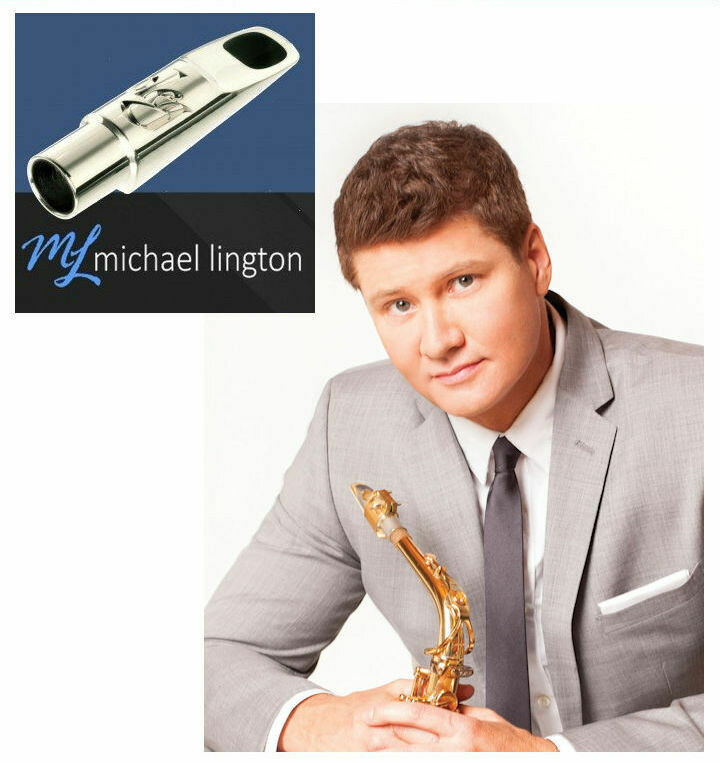 The Official Michael Lington Alto Mouthpiece by Oleg with Olegature
SKU 611
Product Details
Now comes with Olegature for complete Acoustical Optimization setup that Michael Lington uses.
We are proud to present the first and only Official Michael Lington Alto Mouthpiece by Oleg. This mouthpiece was custom-designed for Michael Lington and has wowed audiences during his performances and on his recordings for years. Now available
Oleg mouthpieces are designed for extra tonal expressiveness and ultimate sound power. Due to their timbral flexibility and quick, even response, Oleg mouthpieces perform excellently across a wide range of musical genres.
The new Official Michael Lington Alto Mouthpiece is a favorite amongst professionals for its wide "sweet spot", making it effortless to play right from the start with no awkward adjustment time needed for other brands of mouthpiece. This mouthpiece is designed for precision and evenness across the horn's entire range, making it excellent for jazz soloing. Each Michael Lington Alto Mouthpiece is hand-refined to perfection for every note, giving you the richest harmonic range and the fullest, most resonant sound.
Learn more about Michael Lington at The Official Michael Lington Website.
Save this product for later